Employee shortage and rise in inflation are the top most issues businesses are facing – SME Barometer® Q1 2023
08 May 2023
The Malta Chamber of SMEs in collaboration with MISCO has today published the results of the SME Barometer® for Quarter 1, 2023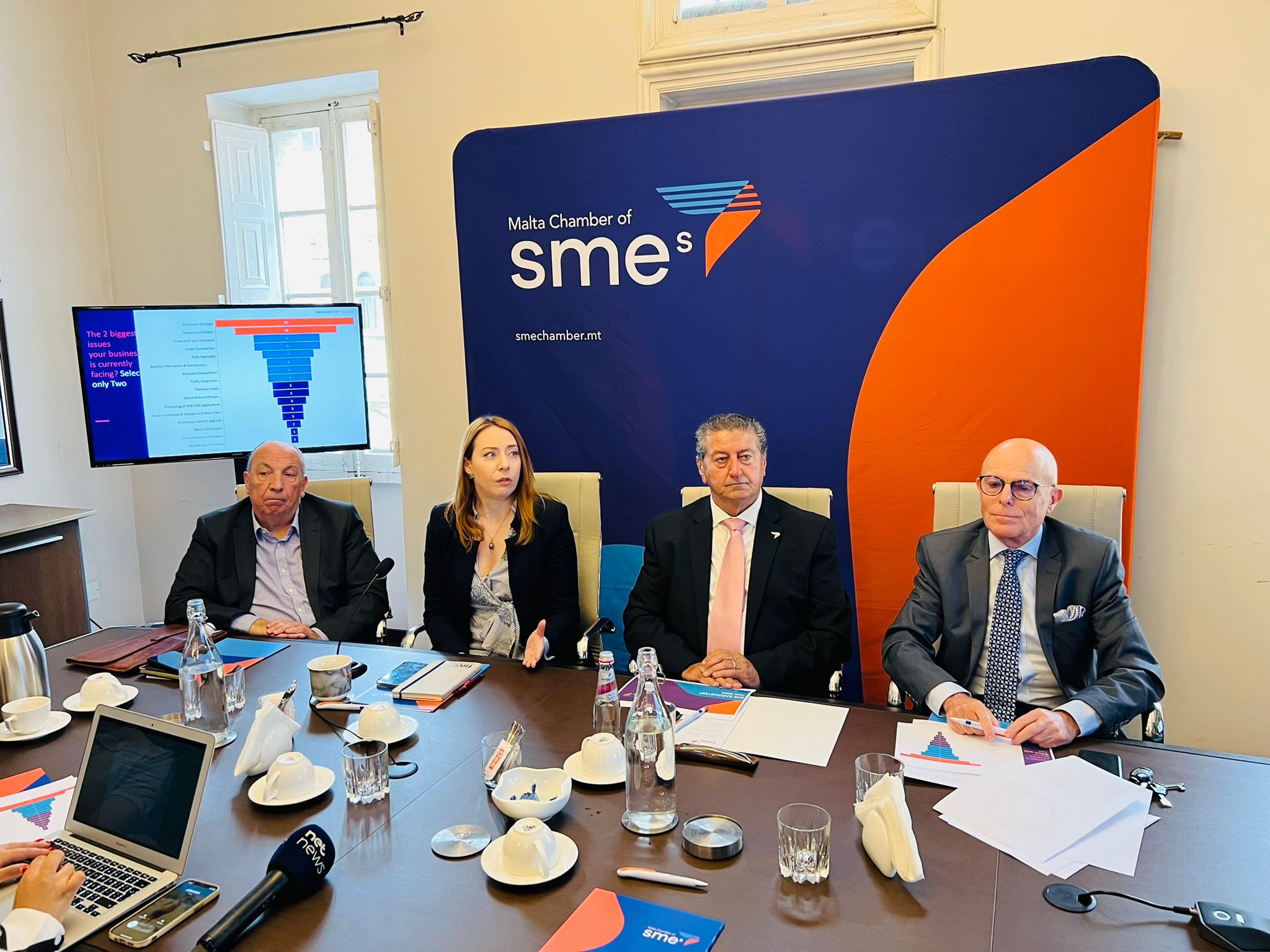 The representative survey conducted amongst 415 businesses in Malta found that the majority of businesses are still facing issues related to Employee Shortages (19%) and also an increase in Inflation (14%) . Other issues highlighted include Issues related with late payments (9%), unfair competition (9%), skills mismatch (7%) and Banking Information & Compliance Requirements (6%) amongst others. Issues highlighted in earlier surveys such as Processing of TCN VISA Applications scored lower (4%), demonstrating an improvement in the processing of applications.
Businesses also noted that the Increase in Inflation and the need for more Good Governance are the two main concerns they businesses would like the government to improve upon and address.
The SME Chamber notes that businesses are giving priority to quality in all aspects of their business operation. Additionally, the barometer also reflected that the international situation is still leading to a high level of uncertainty, given its volatility. This was clearly evident in the appetite level of businesses to invest during the next 12 months, with 55% stating they are not sure.
Inflation also ranked as a top most issues faced by businesses both in their day to day running of their business but also when it comes to serving their consumers. Finally, businesses acknowledge the important role the government plays in shifting economic trajectory and in attracting new sectors.
Click here to access the full presentation of the SME Barometer®  results for Q1 2023.