Disability and Employment webinar – Register now
18 February 2021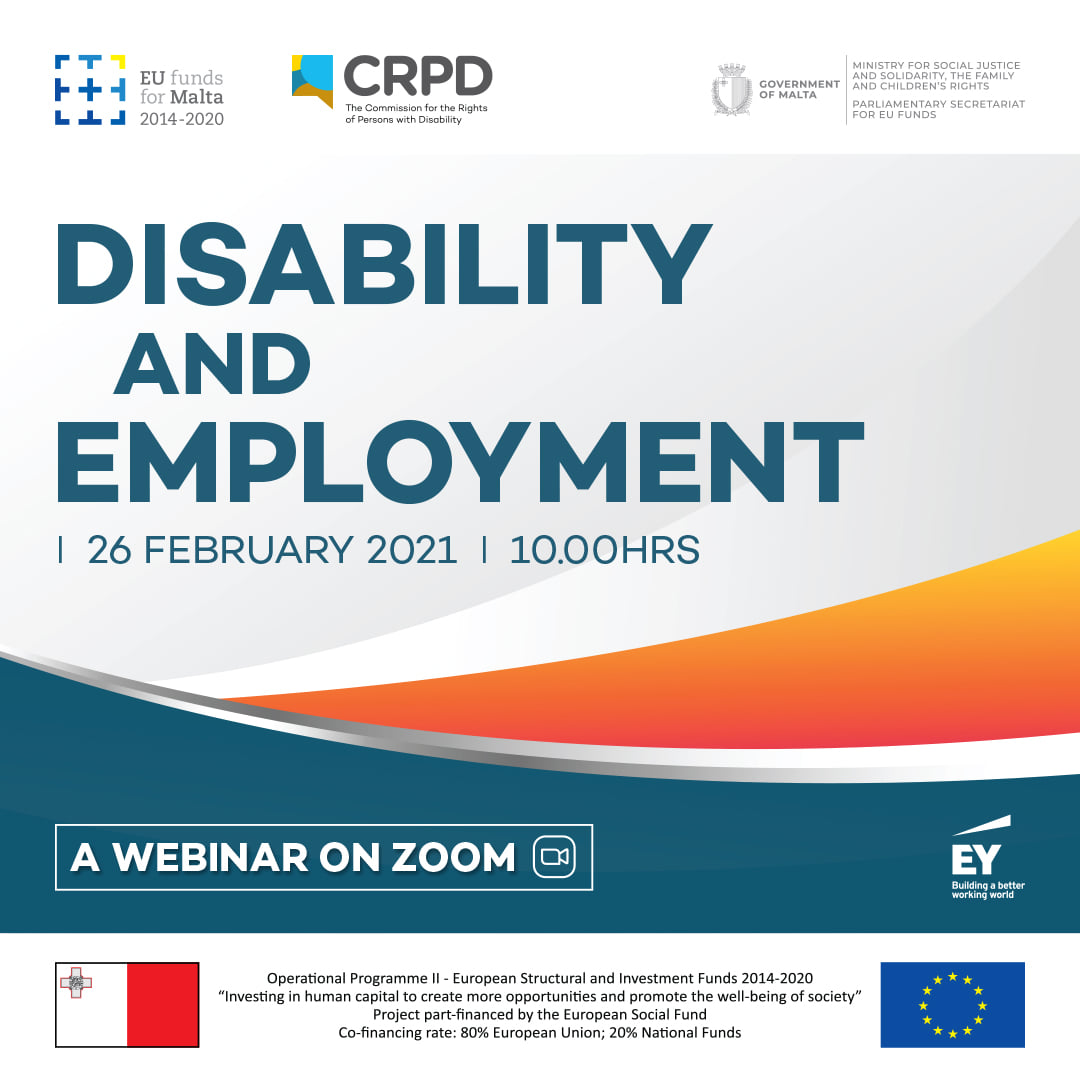 A webinar which will launch the research results of the Research into the current situation of people with disabilities and employment in Malta and the Employers' Guidelines.
This research forms part of the ESF 2.63 Project – Knowledge, Training, Communications and Support Measures in Support of Vulnerable Groups. The beneficiary of this project is the Ministry for the Family, Children's Rights and Social Solidarity (MFCS), and CRPD is a partner organisation in this project. This research was commissioned through a public tender to Ernst and Young
(Malta), with Dr Anne-Marie Callus as the key expert on disability.
Date: Friday 26th February 2021
Time: 10.00-12.00
Register in advance for this webinar: https://universityofmalta.zoom.us/…/WN_aa7ko5hJQZ…
After registering, you will receive a confirmation email containing information about joining the webinar.
This event will be live streamed on CRPD's Facebook Page from the Valletta University Campus. Sign Language interpretation will also be provided during the event. This online webinar will be held in Maltese.
If you require any assistance during the event or require Maltese to English interpretation, kindly contact  For more information: https://www.crpd.org.mt/employment-webinar/