Delivering Digital Skills to Business and their Employees
06 July 2021
An Opportunity not to be missed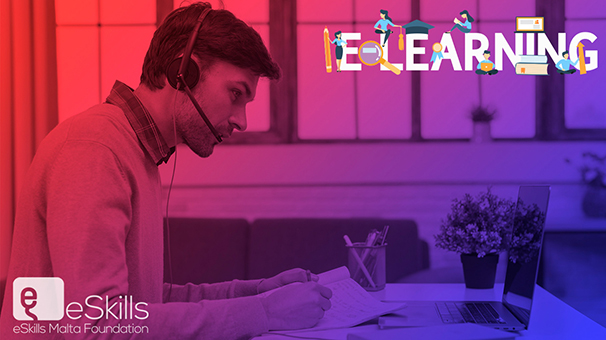 If there is one sure word that yields business, it is digital. Maltese businesses have only started barely scraping the surface and the untapped potential continues growing exponentially. Business are becoming more digital both for efficiency and cost, and it is well know that those businesses who do not embrace some digital transformation will become less competitive and will lose more market. But to achieve this a business needs to upskill its employees with digital skills and knowledge, and this is crucial.
Why should a business be bothered about digital skills?
The key to unlocking the digital opportunities lies in having the right skills and this is where the eSkills Malta Foundation can help businesses step up their game. What the eSkills Malta Foundation offers is completely accessible and entirely FREE of CHARGE.
Having a well-functioning eCommerce site is today a basic requirement and, to continue succeeding, businesses need much more than this today. The Maltese economy is moving towards digitalisation and will become increasingly dependent on digitalisation like never before.
A number of grants and funding opportunities are already available for businesses that take on the decision to invest. These will be increasing significantly within the coming months.
The starting point is always however developing the businesses' capacity in terms of eSkills to be able to generate digital opportunities and identify what comes next.
Who is the eSkills Malta Foundation?
The eSkills Malta Foundation is a National Coalition made up of various representatives from Government, industry and education, who came together to contribute to the increase in digital skills and the development of the IT profession in Malta.
The Foundation in fact offers a wide variety of courses and gives access to digital skills, which can meet anybody's need and address the full spectrum of the digital skills gap.
Amongst which, the eSkills Malta Foundation offers the following courses which are intended for businesses.
– Business Digital enablement for Business Owners
This course, developed by Ernst & Young Ltd, starts in September 2021 and targets Business Executives and Leaders.
The aim is to give exposure of the emerging technologies of Cloud, Workplace Modernisation, Effective project delivery, Using and Analysing Data as well as Process Automation.
More information and access to the registration can be found via the following link. 
– Online Digital Transformation Course
Developed by PWC, this course consists of 3 eLearning Tutorials which can be taken separately or all together should one wish.
Course content includes the subject of eCommerce comprehensively starting from a transformation point of view to online rules and effective team collaboration.
More information and access to the registration can be found via the following link.
– Elements of Artificial Intelligence
A course created by Reaktor and the University of Helsinki and seeks to answer the questions of what AI is and isn't, how it can be applied to real-life applications, and what the implications of this technology are for companies.
More information and access to the registration can be found via the following link.
– Amazon Cloud Courses
This presents a golden opportunity to equip yourself with the tech certifications which have been declared the world's most in-demand for three consecutive years. It's first-come, first-served for individuals based in the Maltese islands.
Courses are separately available for technical and non-technical users and is sponsored by Melita Foundation. Last year this was a success and eSkills Malta Foundation are in the process of doing a repeat this year.
More information and access to the registration can be found via the following link.
– eSkills Digital Bootcamp 2021
The Foundation offers other various courses that you may find useful to you and your employees. Have a look at the following link.
How can you get in touch for further details?
The eSkills Malta Foundation can be contacted either by phone on (356) 21 234 710 or by email on