Conference seeks to address Business uncertainty and inspire Maltese Businesses to look ahead
18 November 2020
The Malta Chamber of SMEs has once again themed up with Business 1st to bring another edition of 'The SME Conference' for the year 2020. The theme of the event this year was 'Covid 19 & SMEs – Acknowledging, Adapting and Looking Ahead'.
SME Chamber President Mr Paul Abela stated that Covid has been very hard on us all but the news of the vaccine approaching gives us all great hope and businesses should use this time to reinvent themselves and improve on their business. Maltese businesses still have a number of hard months to go through and he called on the Government to guide businesses on areas of investment in line with the country's economic regeneration strategy. The SME Chamber President emphasised that the banks must be patient and lengthen repayment periods as much as possible to give businesses time to get back on their feet.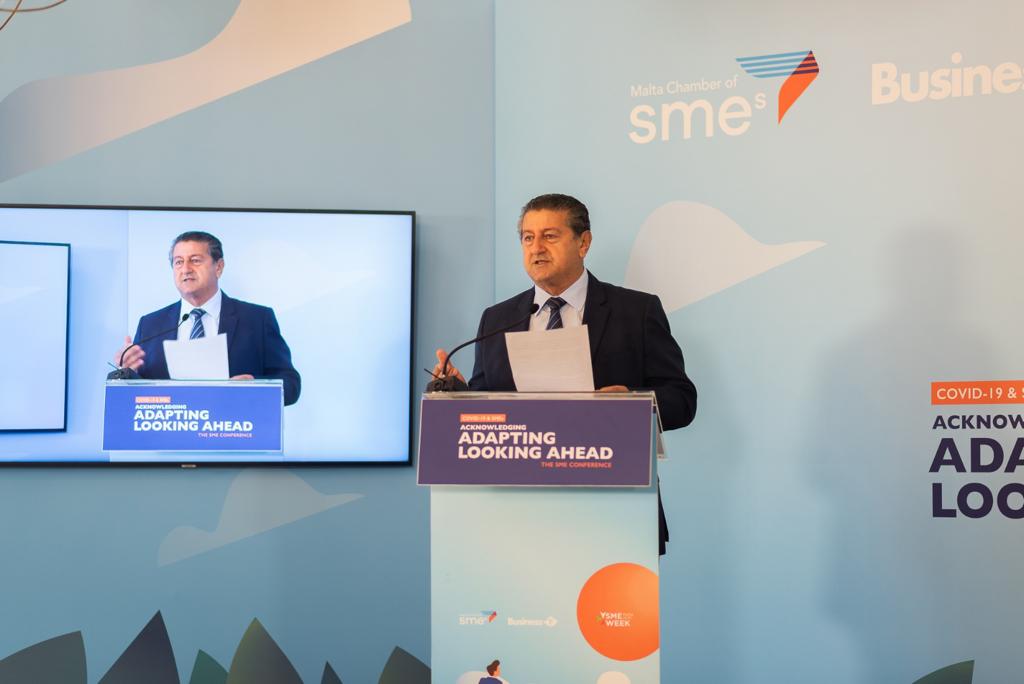 Minister Silvio Schembri remarked what a challenge this year has been. In fact, instead of the yearly budget the government has come out with 4 budgets this year. The Minister remarked that the wage supplement has so far reached the Eur 266 M in direct grants to businesses. Hon Schembri remarked in particular that he is encouraged by how businesses he meets discuss their plans for the future of their business and investment needs. The Minister echoed the SME Chamber's call on banks to participate more in the economy as they are fundamental for economic growth and recovery.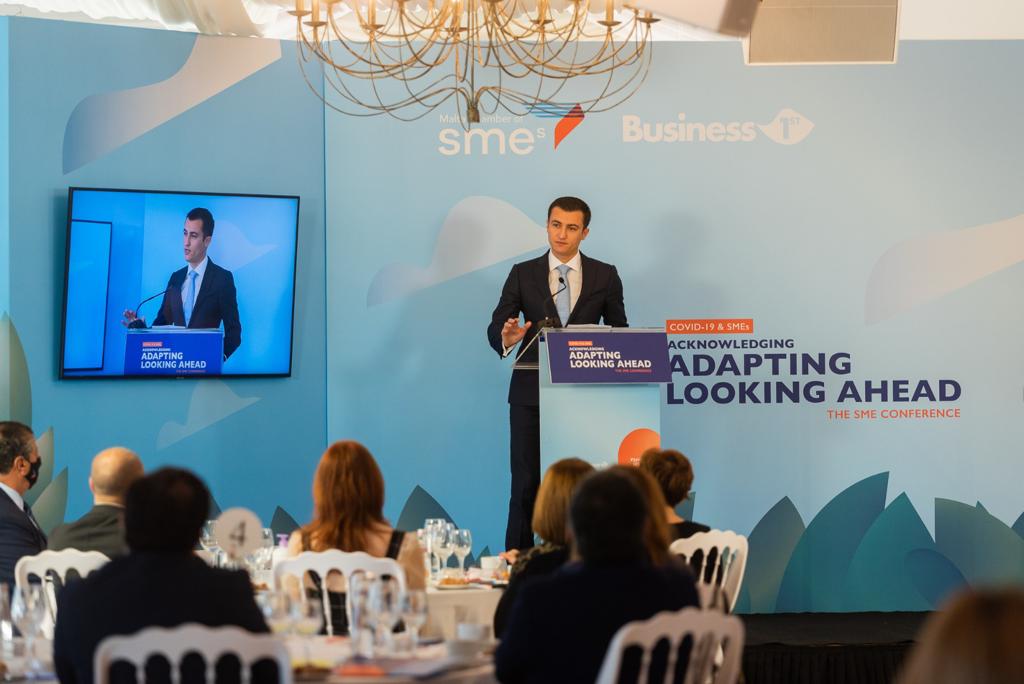 During this conference, 2 of our partners, acquiring.com and Cybergate International also participated during one of our panel discussions about the digital needs of our businesses.
Mr John Pace, Chief Business Development Officer at acquiring.com said that online payment gateways such as acquiring.com are becoming more and more popular, especially since the Covid-19 pandemic started and since transaction fees became more competitive. Mr Pace stated that Covid has made online payments a basic need. Some businesses have already shifted and are continuing to shift and strengthening their online presence and online and electronic payment facilities. Cashless payments present in fact many advantages, yet businesses report an increase in cost on the charges related to card transactions in view of increasing volumes.
Mr Pace explained that their mission is to help businesses to optimise their sales and customer experience through facilitating speedy and seamless payments.
Ing. Kieth Fitzpatrick, Director of Operations and Training at Cybergate International said that the impact of cybercrime is increasing at an alarming level with the absolute majority of businesses having experienced at least one cybersecurity incident. He also mentioned that the majority of SMEs in Malta are not equipped to prevent cybercrime, and therefore Cybergate International is ready to assist. He explained that Cybergate Internatinal is a service provider in cyber security services with over 10 years of experience. Ing. Fitzpatrick said that throughout the years, Cybergate  had the opportunity to work with diverse sectors, including the financial, gaming, banking, insurance, legal, wholesale and retail sectors and with sizes ranging from small to large enterprises.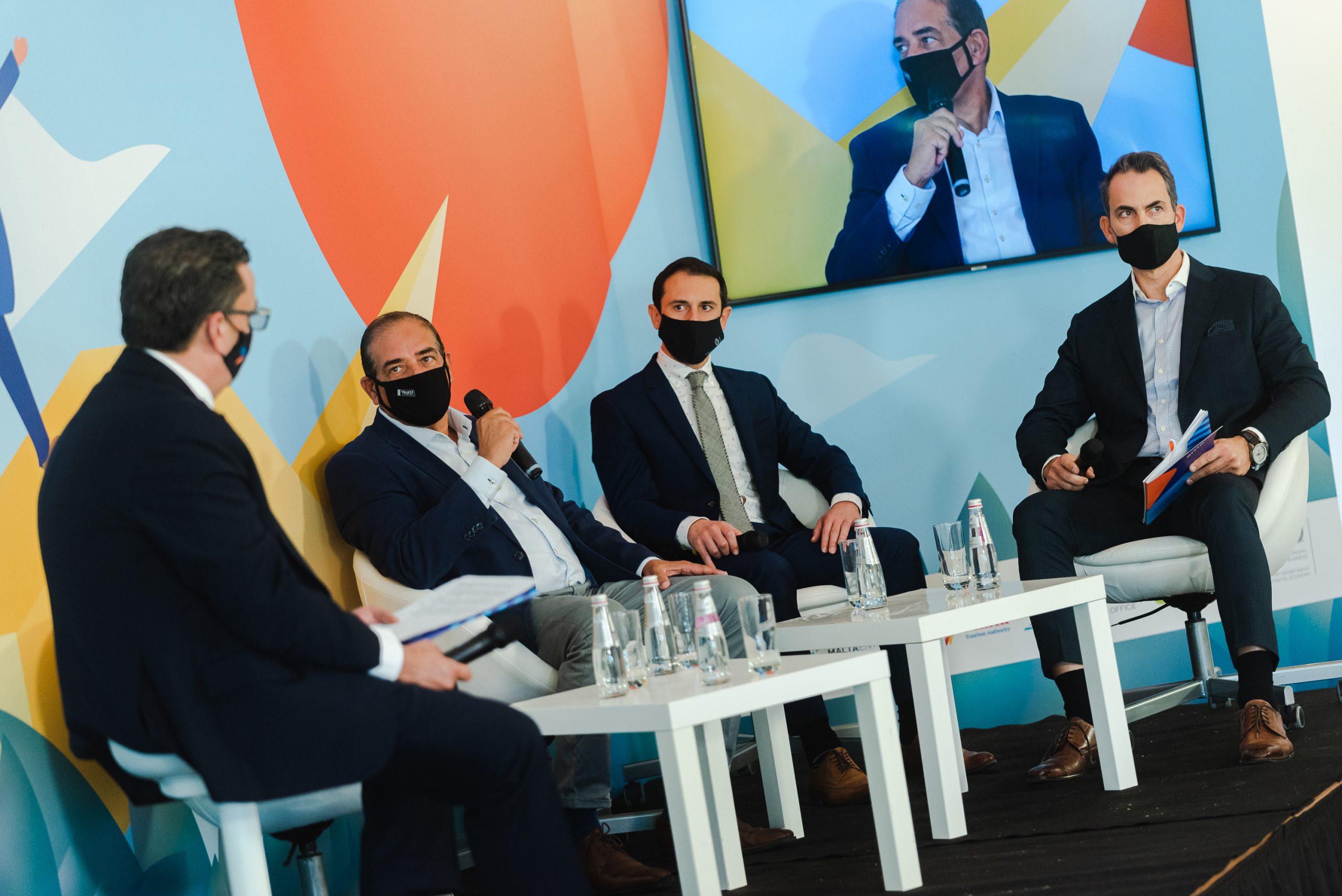 SME Chamber CEO Abigail Mamo presented the results of the SME Chamber findings carried out during the month of November, based on 300 business respondents. 78% of respondents reported lower levels of turnover compared to 2019, while 10% reported staying the same and 11% reporting an increase. Ms Mamo emphasised that a strong level of uncertainty was expressed throughout the replies from businesses and 38% were concerned that they would not last beyond 12 months if things remained the way they were. In terms of imminent changes that businesses are planning to implement 50% of respondents said that they do not foresee implementing any such changes, 18% of respondents intend to sell and market online and another 18% plan to reduce employees. Another 17% intend to diversify and 13% plan to downsize. 7% of respondents are planning or considering closing down their business.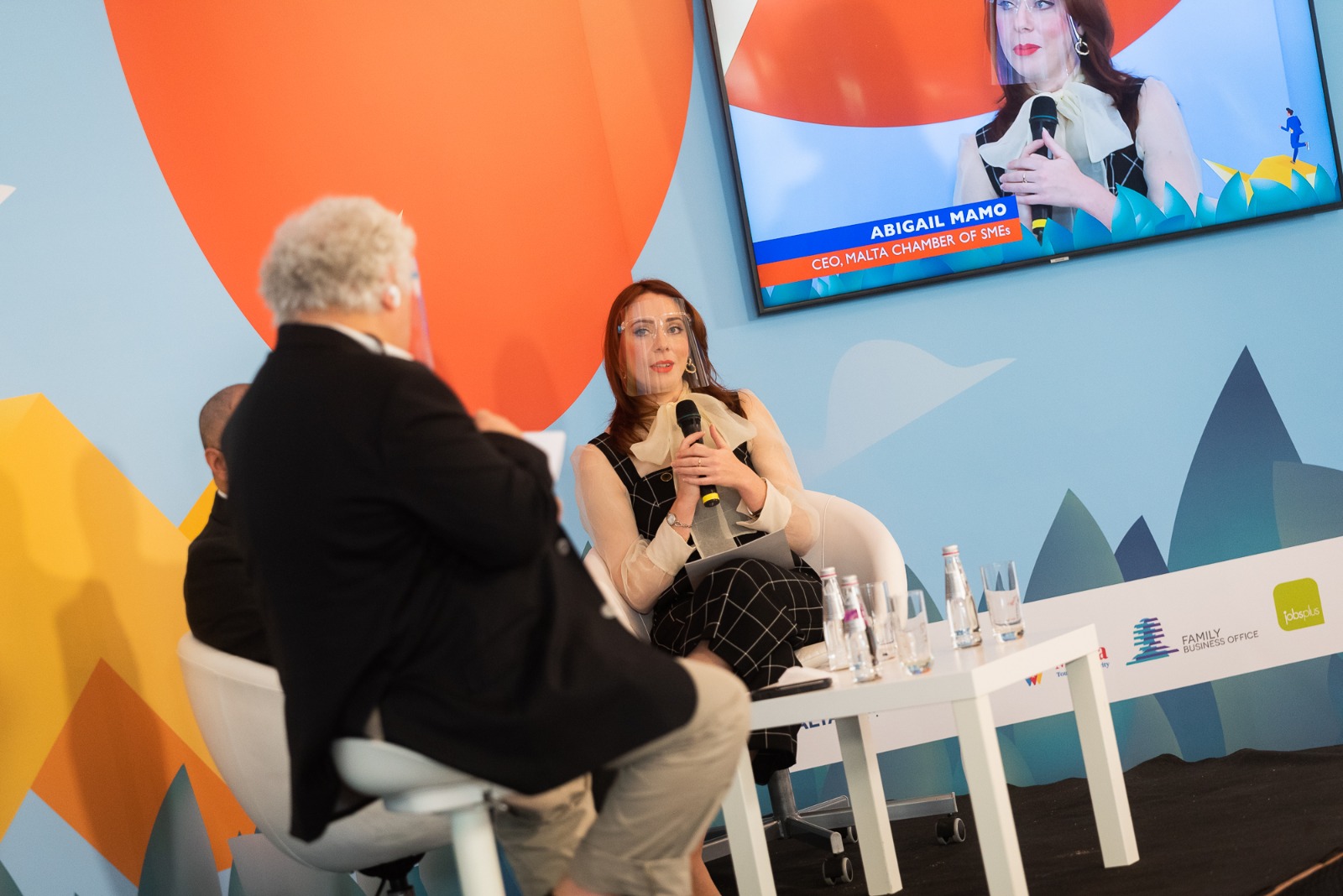 Malta Enterprise CEO Kurt Farrugia remarked that the Wage Supplement is due to be revised and announced in the coming days and that this will ensure that help reaches those that need it most. It is planned for the assistance to be based on loss of business, according to the declarations submitted. The new framework will be discussed with the Chamber of SMEs and social partners business representatives. Reacting to the results of the SME Chamber findings, Mr Farrugia also said that the grants to help businesses with the electricity bills are due to be disbursed at the beginning of December and those related to Rental costs will also be disbursed in the weeks following that. The Malta Enterprise CEO also expressed concern that a significant amount of businesses did not highlight their intention to adapting and making necessary changes. He remarked that businesses should not build plans relying on state handouts but should use this time to make use of the tools available to revisit strategies and reinvent themselves in order to avoid exiting the market.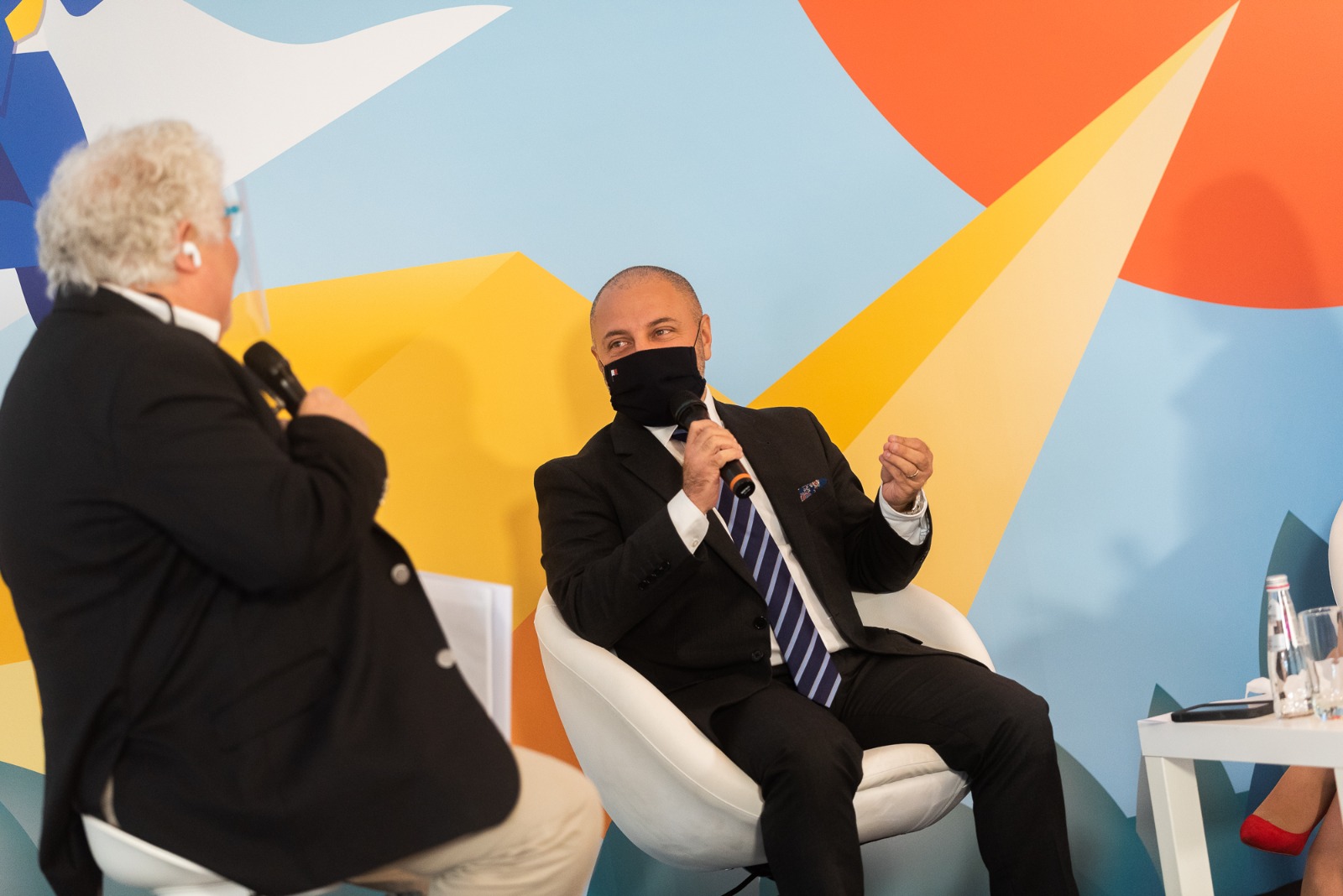 The Malta Chamber of SMEs thanks the different entities that have supported the even in one way or another, including, Malta Enterprise, the Ministry for Economy and Small Business, the Parliamentary Secretary for Financial Services and Digital Economy, the Parlaimentary Secretary for EU Funds, the Malta Tourism Authority, Identity Malta, JobsPlus, the Family Business Office, the Measures and Support Division, Acquiring.com and Cybergate International.