Collection of recycled waste generated by SMEs
28 June 2023
Through an initiative that is being spearheaded by the Southern Regional Council, the SME Chamber has embarked on campaign to educate commercial entities to abide by the waste recycled schedule for a cleaner and safer environment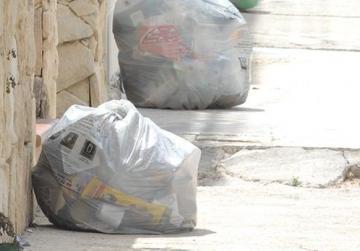 Following the introduction of the new regulations on the collection of household waste, as of May 2023, the Regional Councils have included a new provision in order to be able to collect Recycled Waste (Grey Bag).
Although up till recently, the collection of recycled waste for commercial entities was not eligible under such collection, we have held various meeting and put forward complaints on behalf of businesses. Through a new arrangement reached, commercial entities can now dispose of Recycled waste (Every Thursday).
Important: Please note that Recycled waste needs to be disposed of ONLY IN grey bags or in the case of multiple cardboard boxes, these must be flattened and piled together.
The amount of recycled waste that will be collected is not being limited, it is essential that it follows the above directions because otherwise it will not be collected.
Other waste (black bag): Recycled waste and organic waste cannot be placed in black bag. Those caught disposing of such waste in this manner are liable to fines. Only black bags with waste that cannot go in any other bag (recycling/organic) will be collected. The number of black bags cannot be more than what is comparable to a household.