Business First recognised for 'Quality' service at Is-Servizz Pubbliku Awards
27 May 2023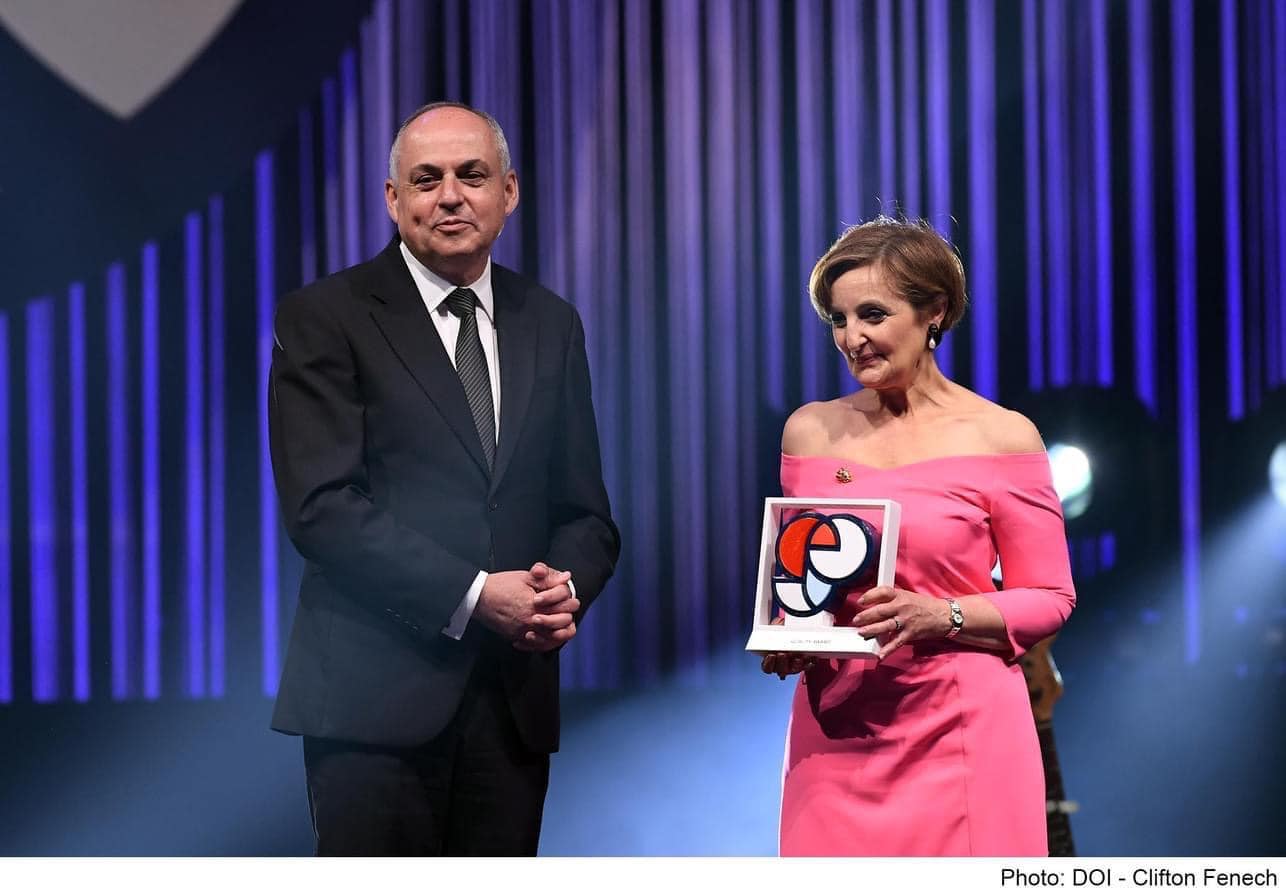 Business First a joint endeavour between the Malta Chamber of SMEs and Malta Enterprise received the #QualityAward at this year's Is-Servizz Pubbliku awards that took place yesterday evening. This achievement highlights the outstanding work carried out by Business First and establishes it as the premier provider among all Quality Mark holders.
Business 1st is a joint venture between Malta Enterprise and the Malta Chamber for SMEs. It also forms part of the servizz.gov network. Led and managed by Malta Enterprise, B1st brings together number of government departments and entities that either offer a service or else regulate business activities. The aim of all the entities that have a presence at B1st is to assist business start-ups and SMEs prosper and grow thereby contributing to enhancing economic activity and competitiveness.
The Business First team has once again been recognized for their unwavering commitment to delivering exceptional quality and efficient services to their esteemed clients. The award serves as a testament to the team's relentless pursuit of excellence and their unwavering focus on providing top-tier services to their valued clientele.
ME and Chamber of SMEs leadership congratulate B1ST team
Chamber of SMEs President Paul Abela explained that "When the Malta Chamber of SMEs joined forces with Malta Enterprise to provide a one-stop-shop service for business we had a clear vision on what was the experience we wanted to create to give a service to the business community. Our expectations has since been surpassed thanks to the stellar dedication by all Business First staff, led by Marika Tonna".
"We take immense pride in the exceptional service that Business 1st delivers to our clientele daily. Our gratitude extends deeply to our industrious team. Their hard work doesn't go unnoticed, and it's heartening to see the positive impact they're making, which is a testament to a nation that cherishes its commercial community. We hold in high regard our partnership with the Chamber of SMEs. Their contribution is instrumental in fostering an environment conducive to business growth and success" explained Kurt Farrugia CEO of Malta Enterprise.
Speaking about this significant achievement, Marika Tonna, CEO at Business First, expressed heartfelt appreciation for the entire team's hard work and commitment: "We are so successful because our team members genuinely care about what they do and they always go the extra mile to give an excellent service. As management I believe that we do our best to lead by example while showing that we care for our team as people rather than as just employees"
For more information about Business First and the services they offer, please visit https://www.businessfirst.com.mt/  or contact Freephone 144.
The Malta Chamber of SMEs, a proud co-owner of Business first, would like to congratulate all the team at Business First for another award.