Black Friday 2023 – The Malta Chamber of SMEs Launches Platform for 2023 to Promote Malta's Black Friday Deals
21 November 2023
Visit www.blackfridaymalta.eu for the latest Black Friday offers in Malta.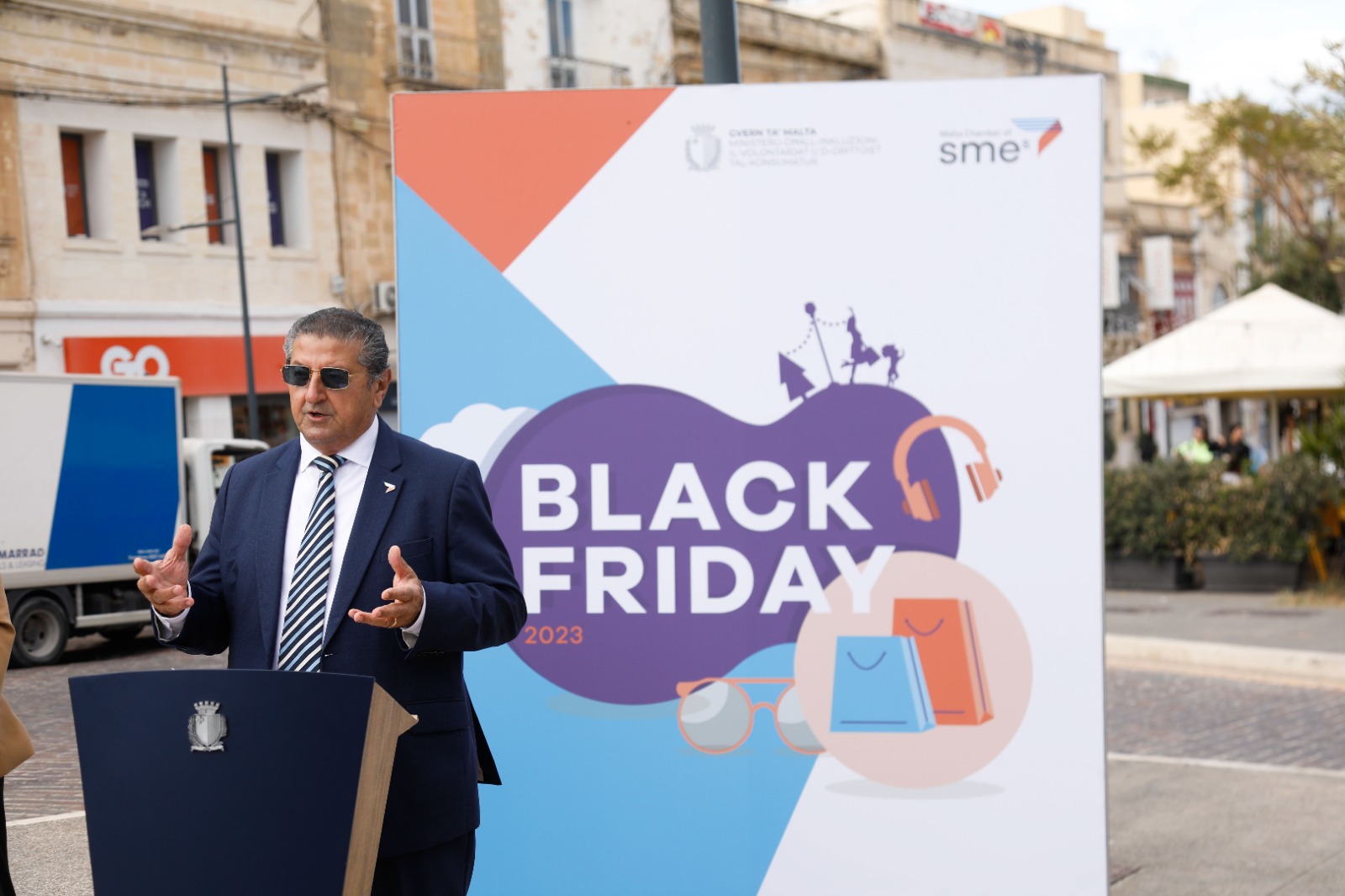 The Malta Chamber of SMEs launched this year's Black Friday campaign. For this year's edition, the SME Chamber has once again presented the website www.blackfridaymalta.eu with this year's offers. This platform is designed to promote businesses' Black Friday offers while also providing an easy tool for customers to search for deals.
Customers will also have the opportunity to win and benefitting even further, simply by registering on www.blackfridaymalta.eu as over 200 vouchers will be drawn.
This initiative was inaugurated during a press conference addressed by the Minister for Inclusion, Voluntary Organisations, and Consumer Rights, Hon. Julia Farrugia Portelli, and MCCAA Director Ms. Grace Stivala.
Paul Abela, President of the SME Chamber, emphasized that Black Friday makes November a crucial month for businesses. He encouraged more businesses to showcase their offers on the new website.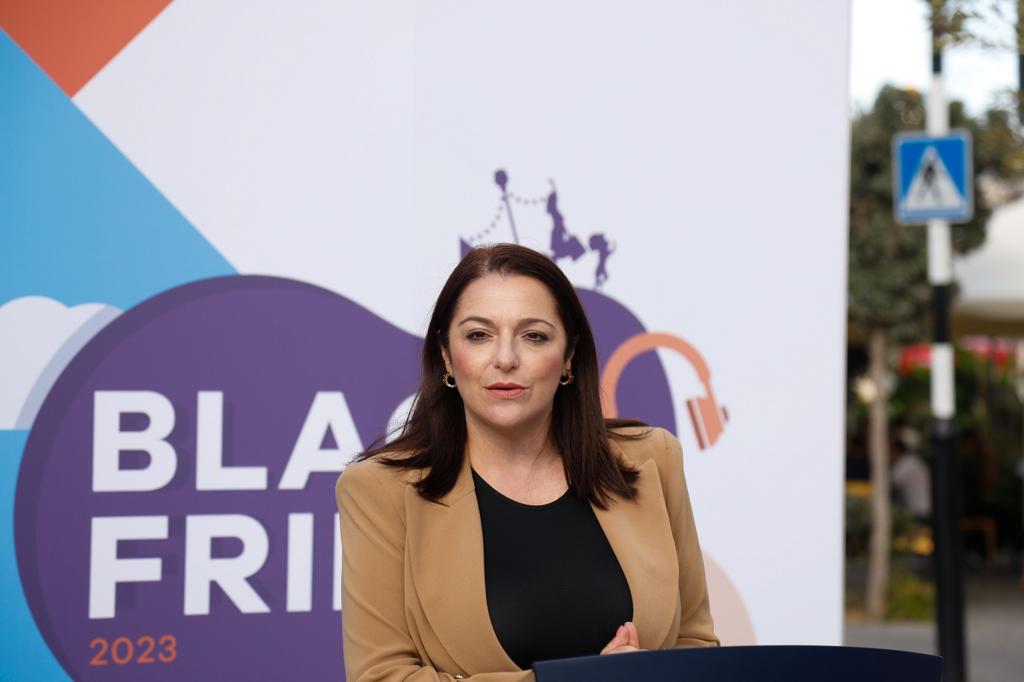 Abigail Mamo, CEO of the Malta Chamber, said that Black Friday has become the most important period for shopping and we make sure that businesses and consumers make the most of it. Shopping in Malta has become very attractive and competitive. When one considers that there is no delivery to pay and the product is obtained within a day or two, this is surely a big advantage. Another important consideration is that should one need to change the product, this is once again sorted within the shortest timeframe, without having to worry about return costs and how to solve more complicated issues with a cross-border dynamic. Black Friday is an occasion of celebration and it should come with the most convenience and peace of mind.
Over 170 businesses are participating in this initiative from over 25 different sectors.
Customers will have the opportunity to search for offers either by category and sector or by the percentage of the discount, with available discounts of up to 70%, including free services.
Businesses can include their offers by creating an account on www.blackfridaymalta.eu.