Black Friday 2022 – SME Chamber launches new platform to promote Malta's Black Friday deals
14 November 2022
Visit www.blackfridaymalta.eu for the latest black friday offers in Malta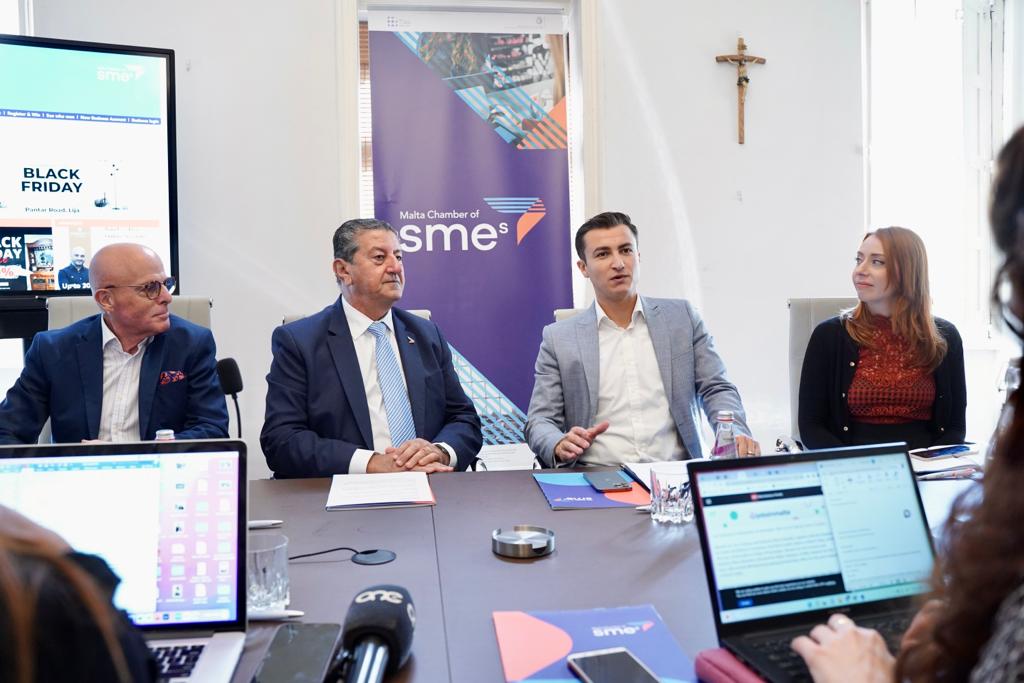 The Malta Chamber of SMEs on Friday launched this year's black friday campaign. For this year's edition, the SME Chamber launch a new website, www.blackfridaymalta.eu, a website to promote businesses black friday offers but also provides an easy tool for customers to search for offers.
This initiative was launch during a press conference addressed by the Minister for the Economy, European Funds and Lands Silvio Schembri. Minister Schembri said that this initiative provides a new tool for businesses and customers which makes Black Friday a more successful initiative.
Paul Abela, President of the SME Chamber, said that Black friday makes November a very important month for businesses. He encouraged more traders to offer offers on the new website.
Abigail Mamo, CEO of  the Malta s Chamber, said that customers will have the opportunity to search for offers either by category and sector or by the offer percentage, with available offers up to 70%, Ms Agius Mamo explained that businesses may include their offers by creating an account.