Be part of Dubai's innovation ecosystem, District 2020
24 February 2021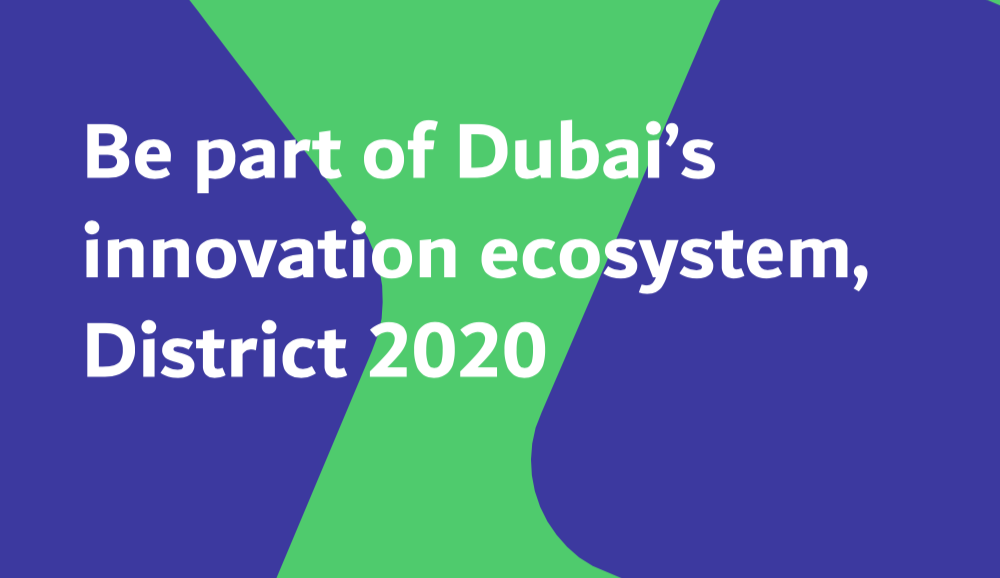 District 2020, located in Dubai, UAE, will be a global innovation ecosystem and mixed-use community.
It will directly contribute to the growth of Dubai's innovation economy and attract the largest organisations, building young enterprises, and families to live and work. A place to Connect. Create. Innovate.
Scale2Dubai is District 2020's gobal entrepreneurship programme. Scale2Dubai ENG Overview – Dec2020 offers startups and small businesses, with a proven track record in their countries, an opportunity to scale to Dubai.
Applicants should also align to District 2020's key industries and technologies, listed above.
The programme provides a soft landing for entrepreneurs and businesses to set up in District 2020's ecosystem and an opportunity to benefit from being part of a world-class innovation hub.
District 2020 will play an active role in facilitating connections between the programme participants, Fortune 500 companies, accelerator programmes and funding opportunities.
Those interested to partner to benefit frim country's or accelerators' startups and small businesses, please contact on .
Startups or small businesses which meets the eligibility criteria should register at www.district2020.ae/scale2dubai