Almost 80% of Businesses reported lower levels of turnover compared to 2019
17 December 2020
Covid has necessitated a significant level of close contact with enterprises to monitor the fluid and fluctuating conditions in order to be able to respond with adequate policy proposals.  
The SME Chamber's latest study, carried out in November, on the state of business highlighted how almost 80% of businesses reported lower levels compared to 2019 with 55% reporting a decrease of over 30%. Another 10% reported staying in the same situation as the previous year and 11% reported an improvement.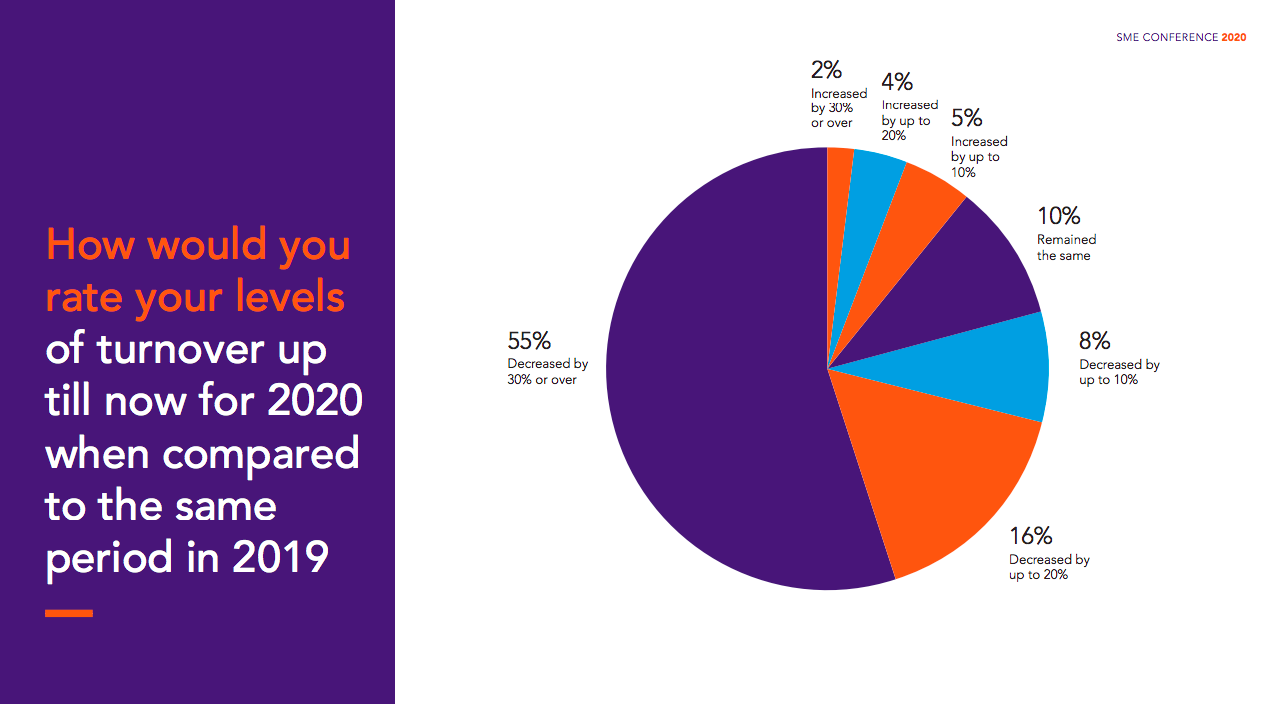 Amongst the sectors experiencing an improvement were those in household goods, finishings and electronics. The sectors that experienced a downturn were the majority, more prominently however Accommodation and Tourism Services, Catering and Restaurants, Clothing Accessories and Jewellery, Entertainment and Events, Weddings and the Leisure sector, Advertising and Marketing, Hair and Beauty, as well as Transport Services. 
Of concern was the feedback received by businesses where close to 40% did not foresee being able to survive for longer than 12 month, all things remaining equal. 37% also said that they were unable to answer this question.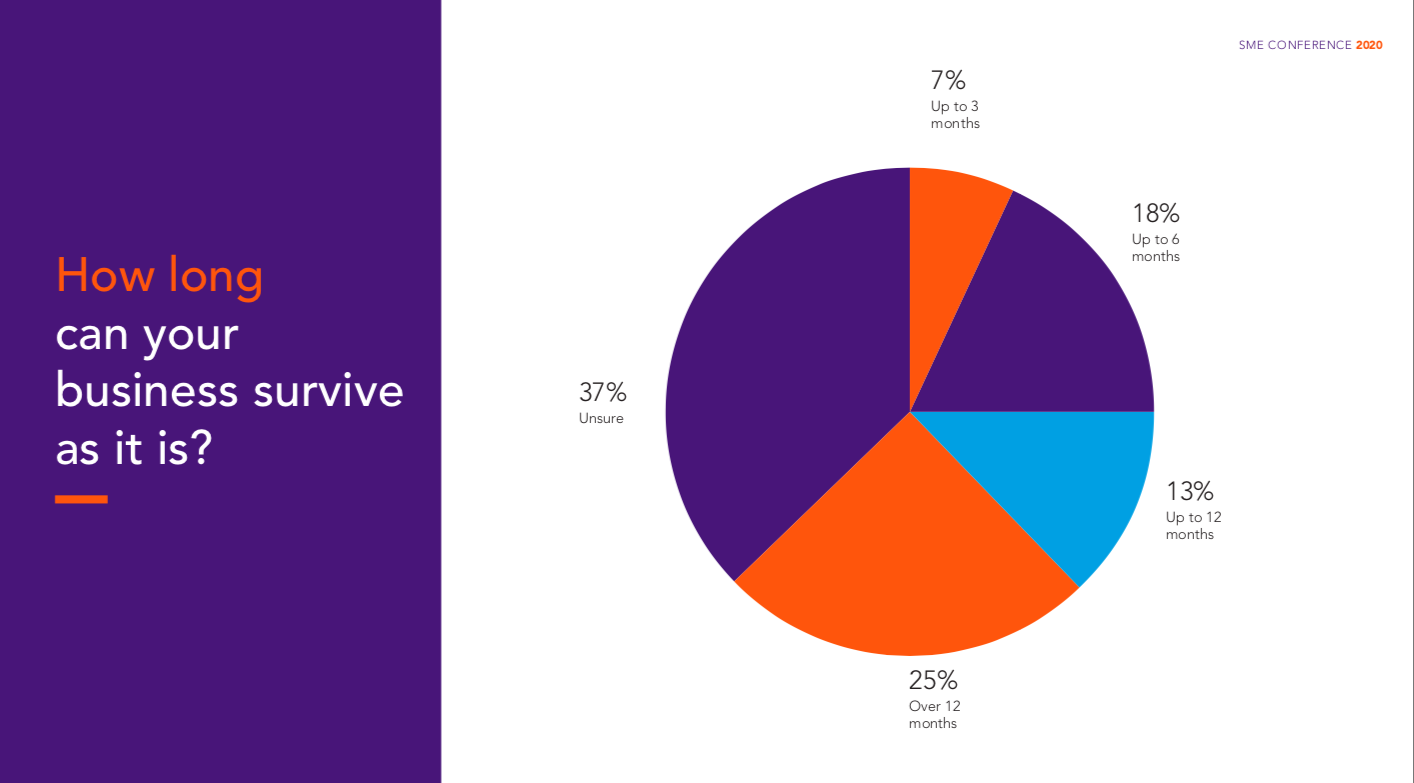 When asking businesses on whether they were foreseeing making any changes during the coming 6 months, 50% expressed that they had no plans. Other choices which scored highly were Selling and Marketing Online, Diversifying, Reduction in Employees and Downsizing. 9% said that they planned to invest more, as opposed to 7% that planned to close down. 
The results show clearly how heavily the uncertainty was weighing on businesses, 70% ranking it as their biggest concern at the moment. This was followed at 53% by very low turnover, the concern of government aid stopping at 33%, followed closely and by order of ranking, by not having an existent market, paying employees, rental costs, piling debt and increases in bank-related costs.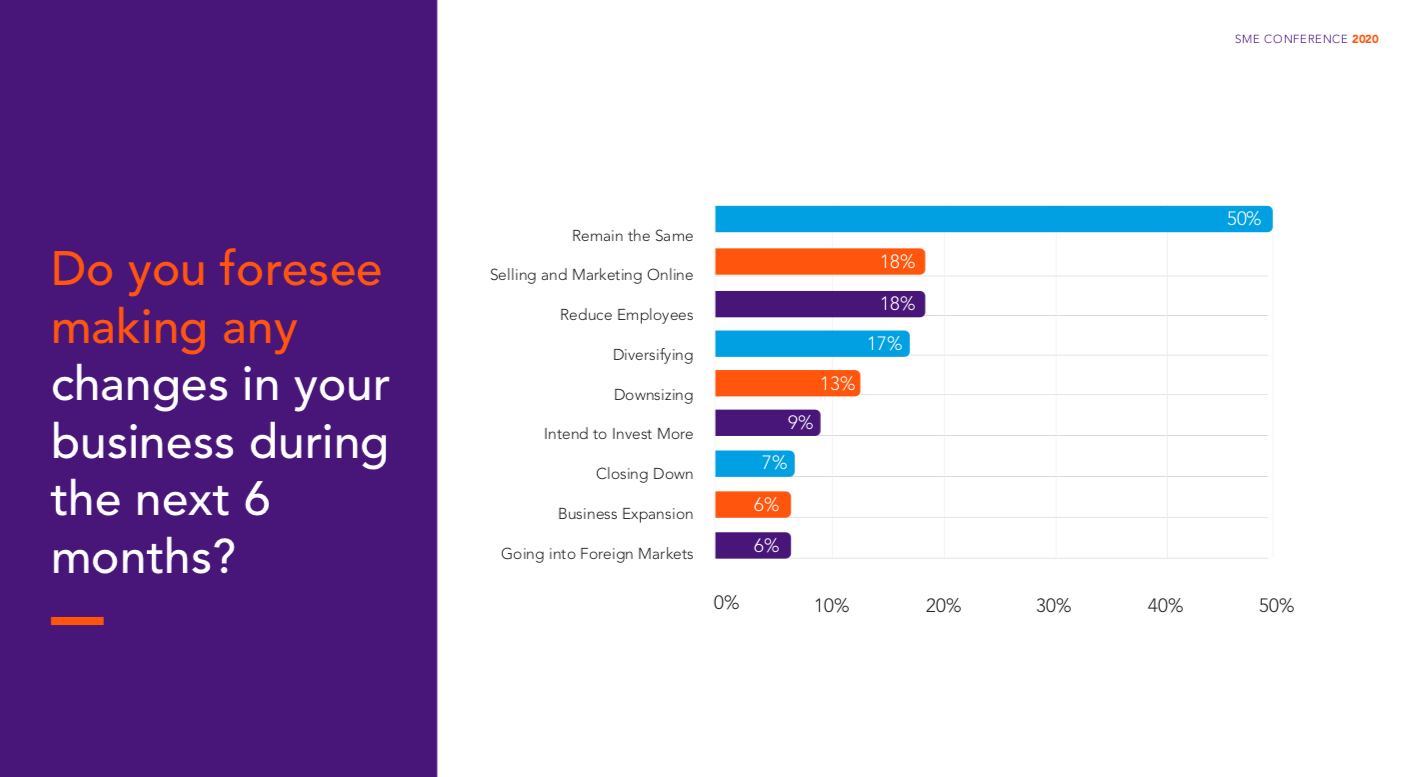 When asked about the wage supplement, those benefitting and those not both carried out a degree of layoffs, with a high percentage, in both cases, however saying that they did not lay off anyone.  
In terms of aid necessary and investment priorities, businesses said that grants are a priority as opposed to tax credits or repayable loans. IT solutions, including eCommerce sites, automation software, digital marketing and subscription fees was another priority ranked highly by businesses.  
Apart from investing however businesses also outlined what other support they deem necessary by the government. These included: 
Help with rental costs 

Cost of banking facilities 

Cost of shipping when selling online 

Government to guide businesses with strategy 

Relief from piling tax burdens and financial commitments 
The SME Chamber also asked businesses to share their experience in terms of how they mitigated the impact of Covid. At 35%, the majority did not do anything to mitigate. 29% of respondents however said that they came up with special promotions and offers to boost business, 20% started their delivery service, 18% migrated to online, 15% trained employees, 14% refurbished and another 14% diversified their operation.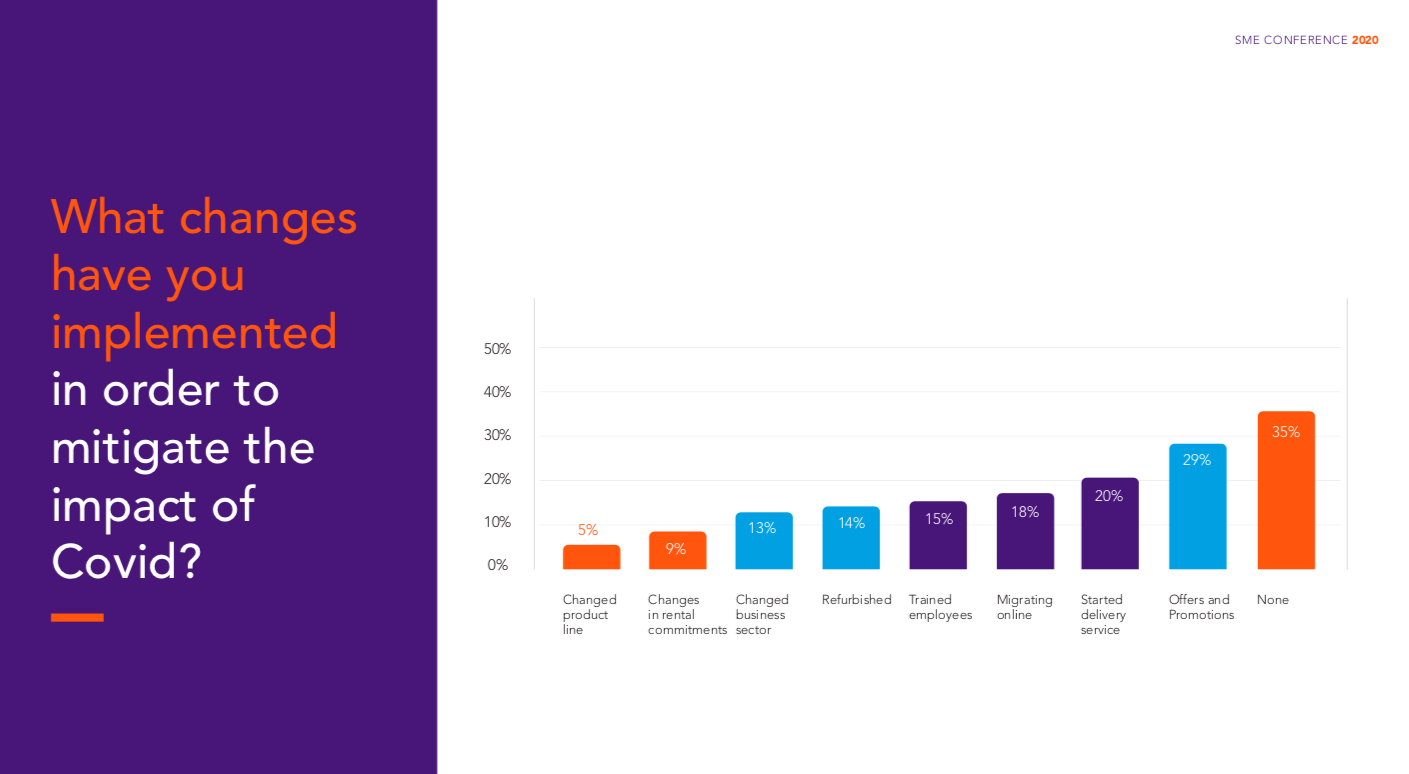 Human resources was one of the other big concerns of our members, mostly small and tight knit teams. We have therefore asked businesses to tell us about their struggles, apart from costs, were they experiencing. Highest ranking were the uncertain working environment and employees not feeling that their job is secure, issues with mental health, lack of social contact and low levels of morale.