6 Council members elected during the 2023 Council Election
31 March 2023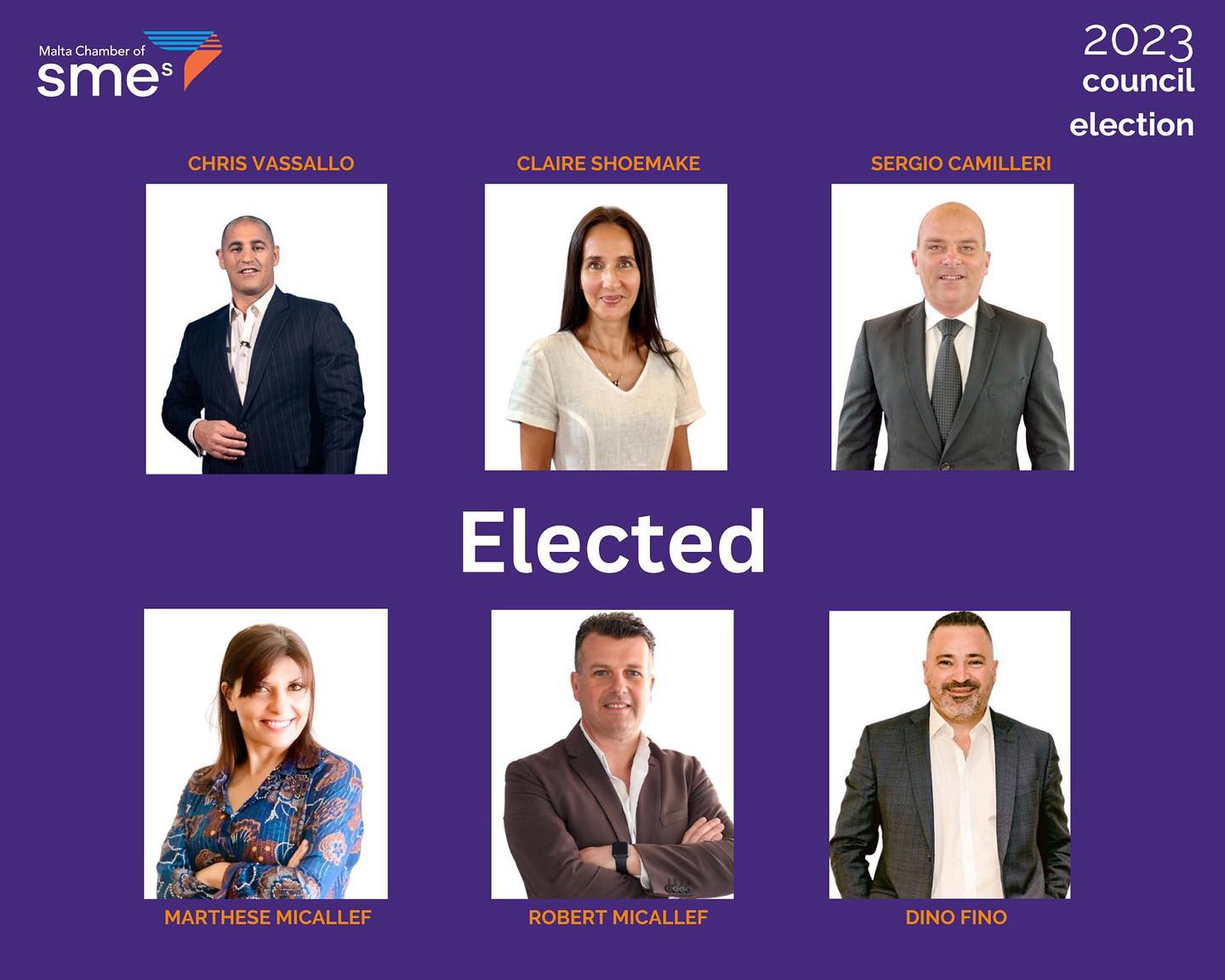 Following the 75th Annual General Meeting of the Mata Chamber of SMEs, elections for 6 seats on the SME Chamber's Council took place between the 29th and 30th March in Malta & Gozo.
11 candidates participated during this election and 6 candidates which received the highest votes, were elected.
The elected council members for the next 3 years are:
Dr Claire Shoemake
Ms Marthese Micallef
Mr Sergio Camilleri
Mr Robert Micallef
Mr Dino Fino
Mr Chris Vassallo
The Malta Chamber of SMEs congratulates all candidates who participated during these elections and wishes a successful term to the elected council members.